The following are a series of pictures of Canadian Northern Railway locomotives.
The Canadian Northern Railway is a historic Canadian transcontinental railway. At its demise in 1923, when it was merged into the Canadian National Railway (reporting mark CN), the CNoR owned a main line between Quebec City and Vancouver via Ottawa, Winnipeg, and Edmonton.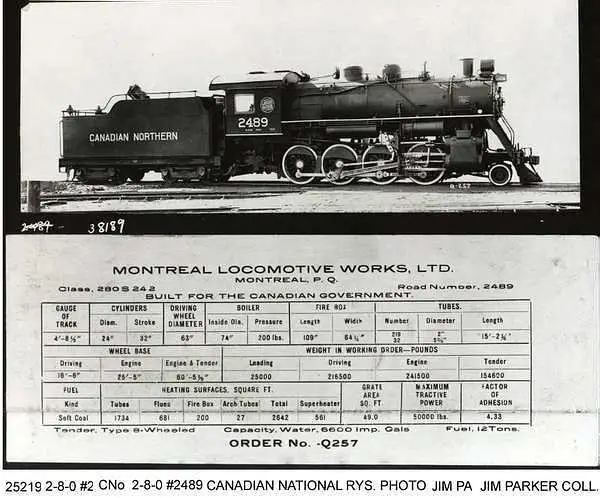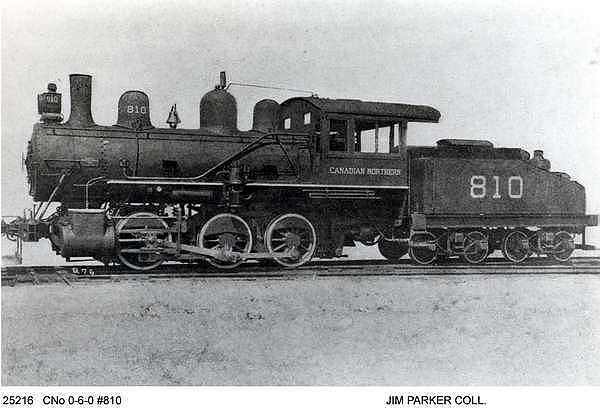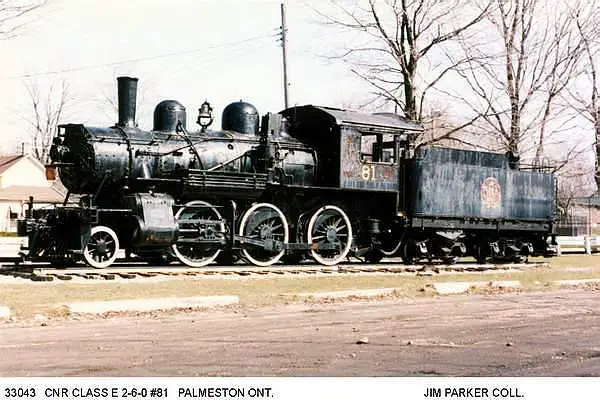 Palmerston Railway Heritage Museum. Palmerston's other treasured landmark is the old steam engine facing Main street. The old steam engine, called "Old 81" by Palmerston residents, is a memorial to the days when "Iron Horses" were stabled within the Town. It now stands on its own piece of track.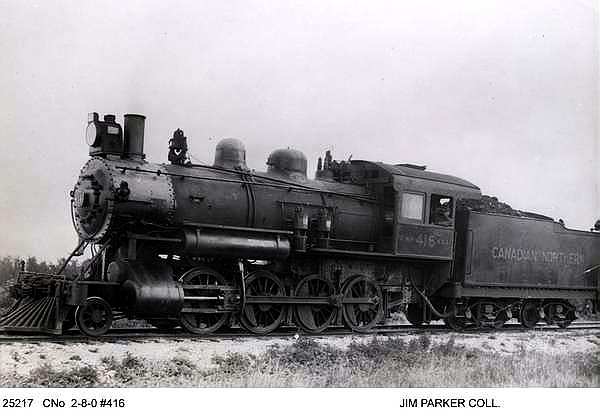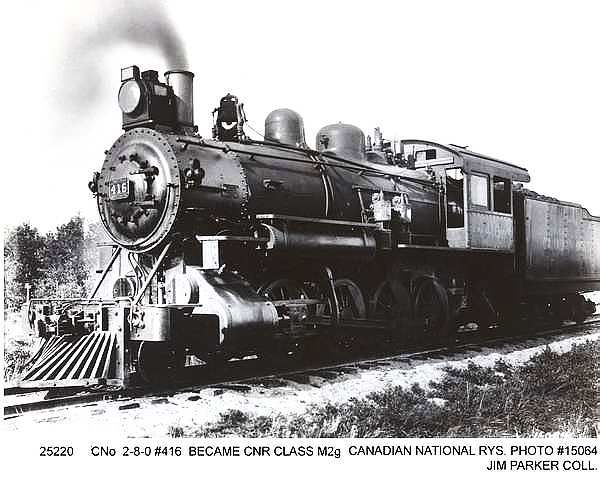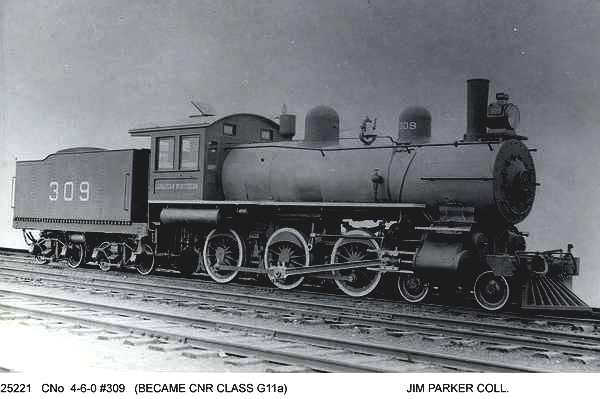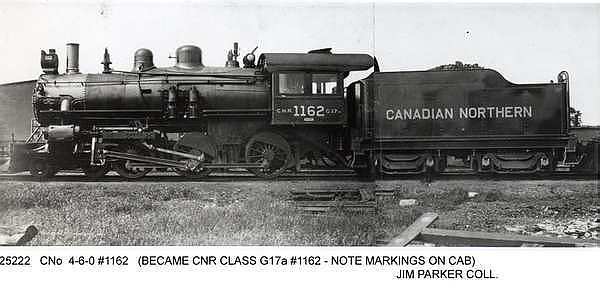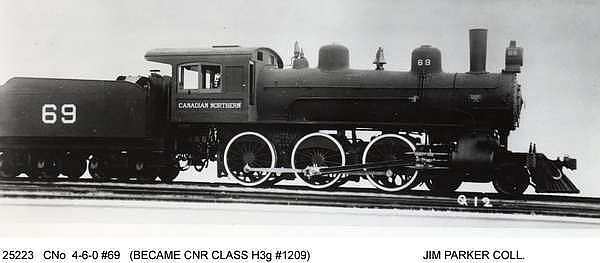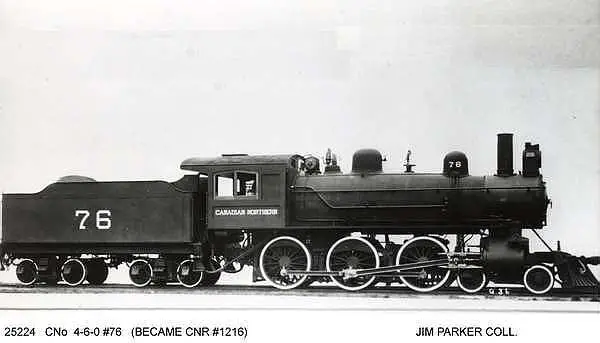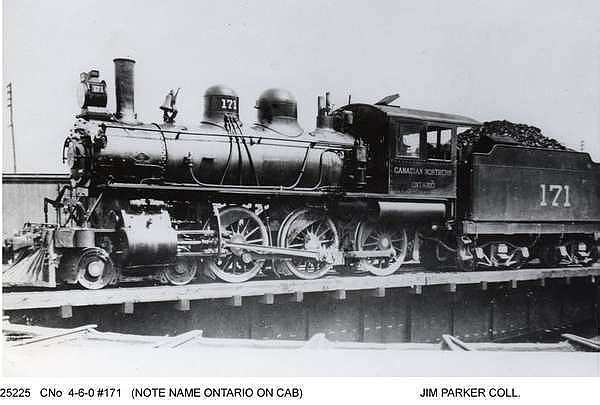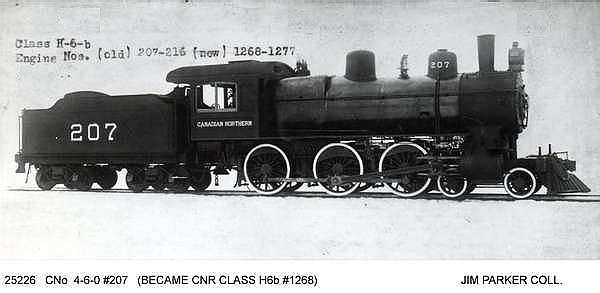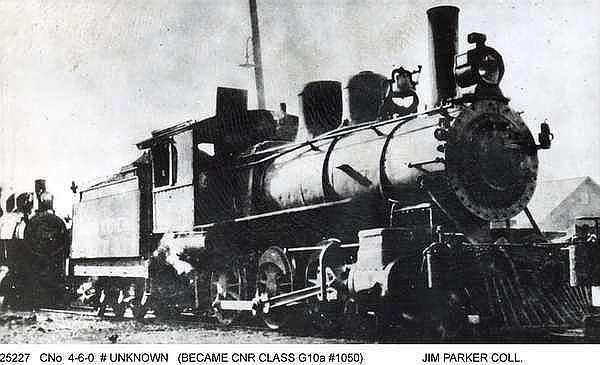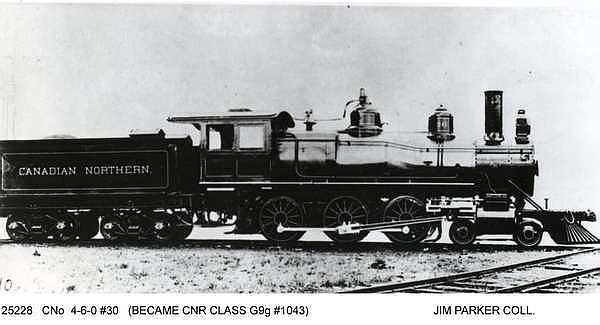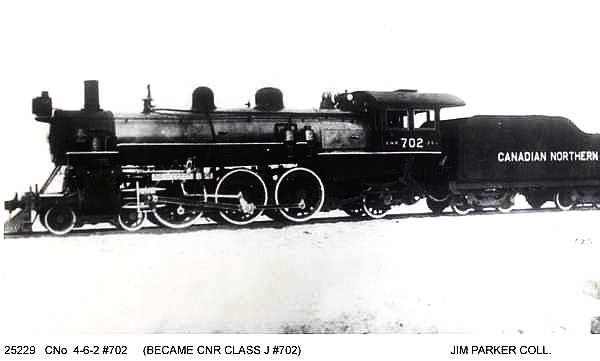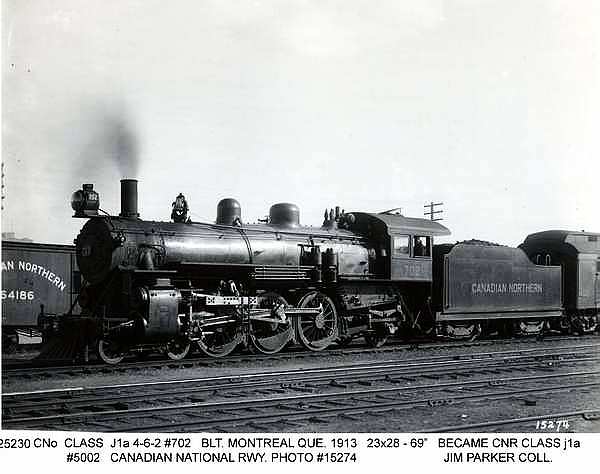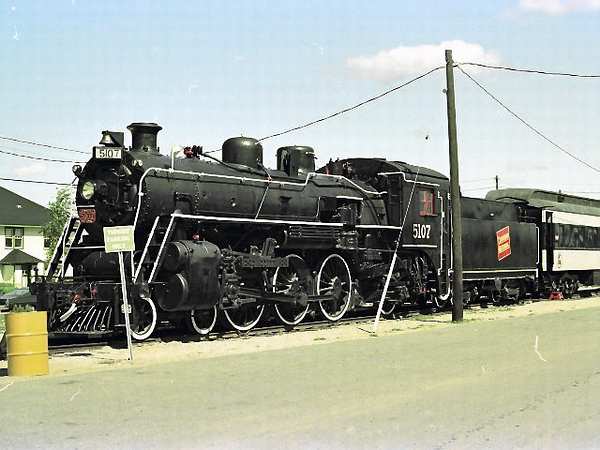 The locomotive was built by Montreal Locomotive Works in May of 1919 (Ser# 61473) as a "Pacific" type, with a wheel arrangement of 4-6-2, meaning 4 leading wheels, 6 driving wheels and 2 trailing wheels.
Behind the Pacific loco, are CN coach 5145, built in March 1919 by the Canadian Car & Foundry in Montreal; CN coach 5372, built by Pullman as a sleeper in November 1913 and converted by CN to a day coach in 1942 and wood caboose 75848, built in 1912 and rebuilt by CN in July 1941 in their Montreal's Pointe St.Charles shops from an original Grand Trunk Railway (GTR) boxcar.
The 5107 and cars were brought to Kapuskasing by the Late Roland (Ron) Morel (1922-1976), an avid railroad enthusiast to endow Kapuskasing with a permanent museum/tourist attraction. Behind the locomotive are CN 5145 featuring a 32 x 8 foot HO layout as well as other railway artifacts, while Car 5372 shows local Kapuskasing history, some of it of a nearby POW camp during WWII , with photos and other mementos. Finally, Caboose 75848 is a gift shop. Excellent panoramic 360 degree virtual tour for each car is at: http://mci390.wix.com/ron-morel-museum#!virtual-tour/co4e
From the Massey F. Jones collection.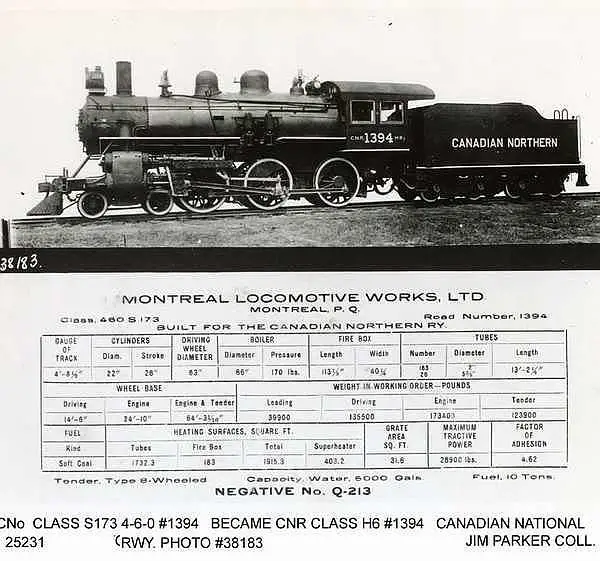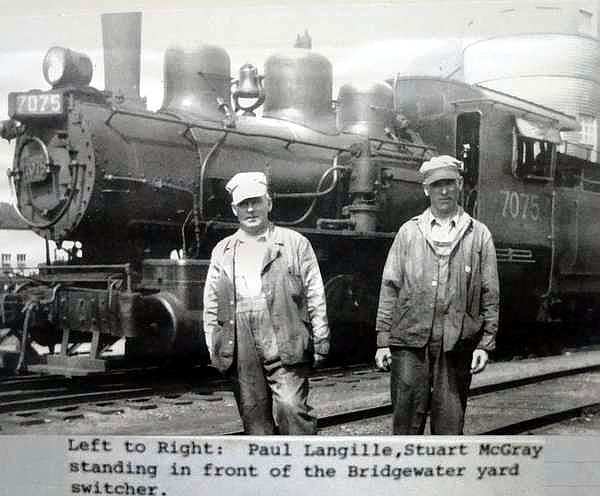 The H&SW was created in spring 1901 when William Mackenzie and Donald Mann approached the provincial government with plans to finish the abortive plans for a railway from Halifax to Yarmouth along the province's South Shore. For many years, the line had significant curvature throughout its length, a result of the rugged local topography, which earned it the moniker, "Hellish Slow & Wobbly". This picture was taken at the Halifax & Southwestern Railway Museum, Lunenburg Nova Scotia.