Canada's Confederation Train was no ordinary train. For those who can remember it will probably remember a adventure; a moving panorama of Canada from pre-historic times through Confederation to the present.
The Confederation Train made exhibition stops in most of Canada's major cities and towns. It began on the west cost at Victoria, B.C., on January 9th, 1967 and move eastward until it reached the Maritimes on October 26th 1967 and then swung back through Quebec for a for city tour finishing in Montreal on December 5. The train visited 9 of Canada's 10 provinces; it couldn't go to Newfoundland because they used narrow gauge rails.
The train was a mobile museum with six cars equipped with displays featuring innovative sound and light shows. The two locomotives were renumbered as 1867 and 1967 to commemorate the year of Confederation and the current year; they were borrowed from CN and CP. The locomotive featured a special horn that played the beginning to "O Canada", our national anthem.
Jim Parker has allowed me the use of his collection of railway photos so that I could show my visitors what that train looked like.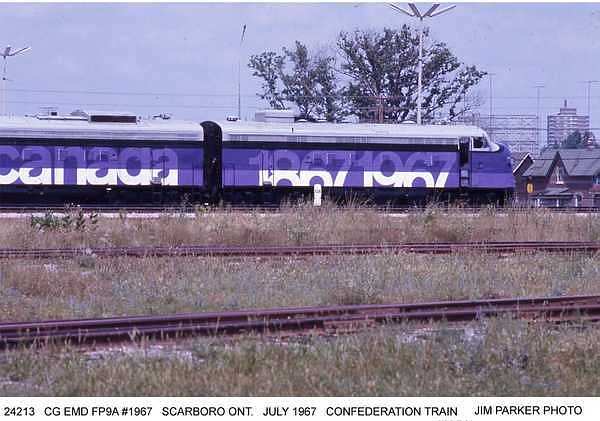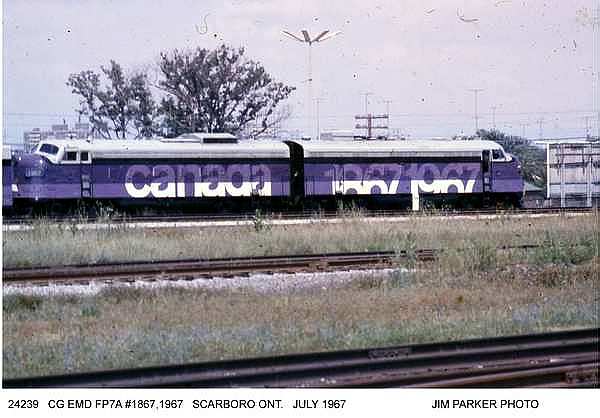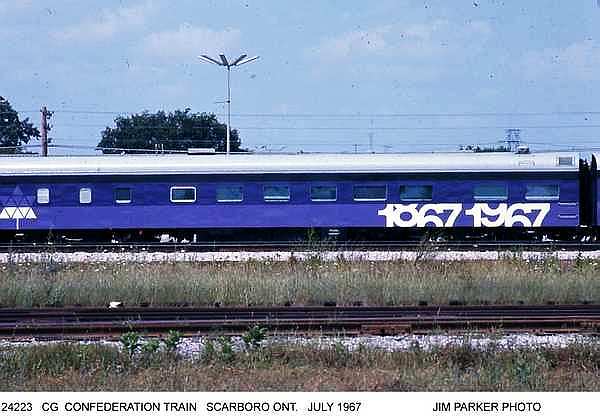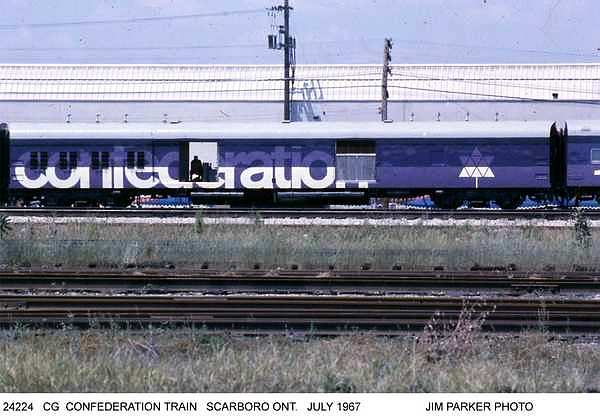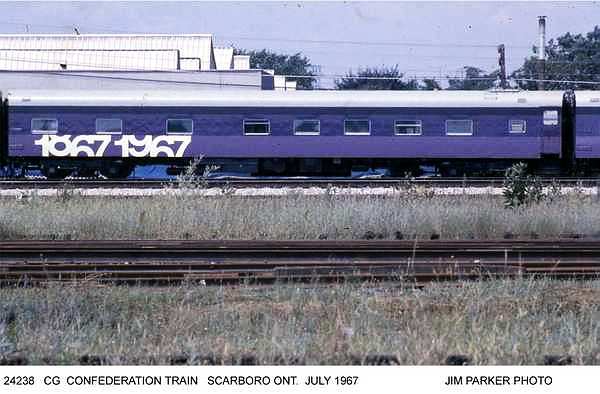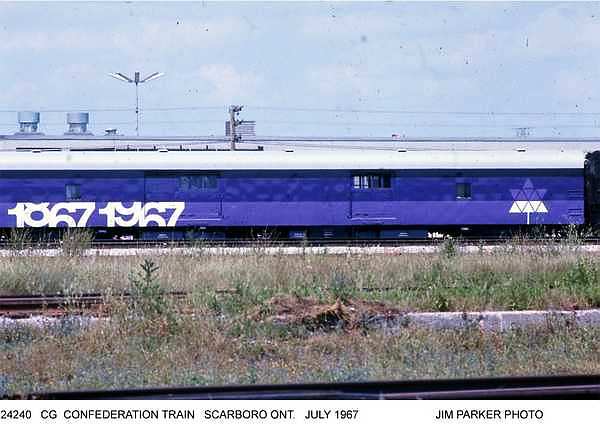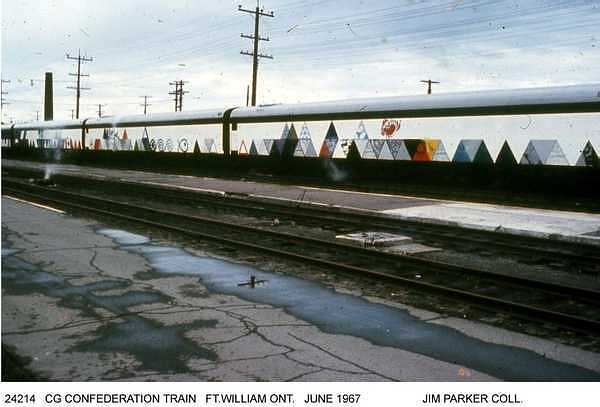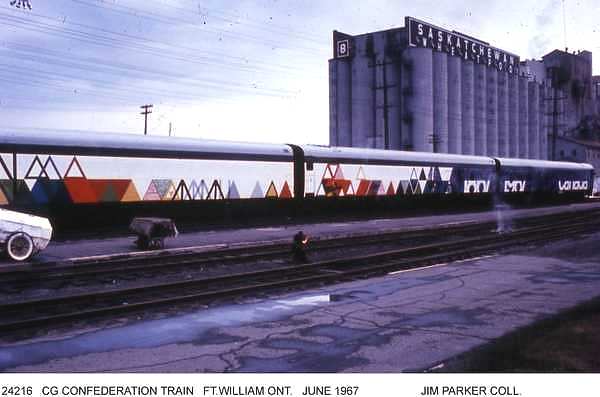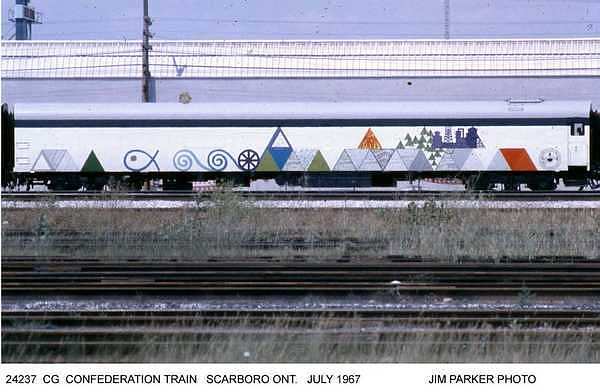 Other References
Here's a series of still images of the Confederation Train across Canada: