CN 6218 is a class U2g 4-8-4 steam locomotive, built in 1942. After its regular service on CN, it was revived for use in excursion trips around Ontario until its final retirement in 1971. It went to the Fort Erie railway museum in 1973 and remains there (more information on the TRHA site). It was refurbished in 2018.
It was the last coal fired steam locomotive to run out of Montreal, Quebec. The engineer on that trip was Angus Louis Duncan.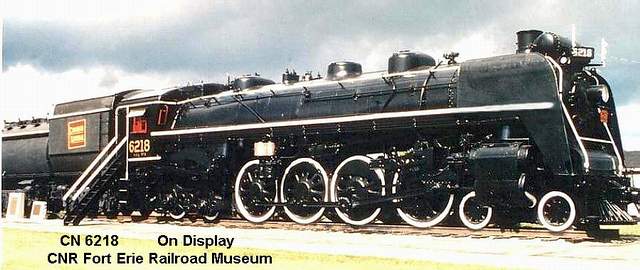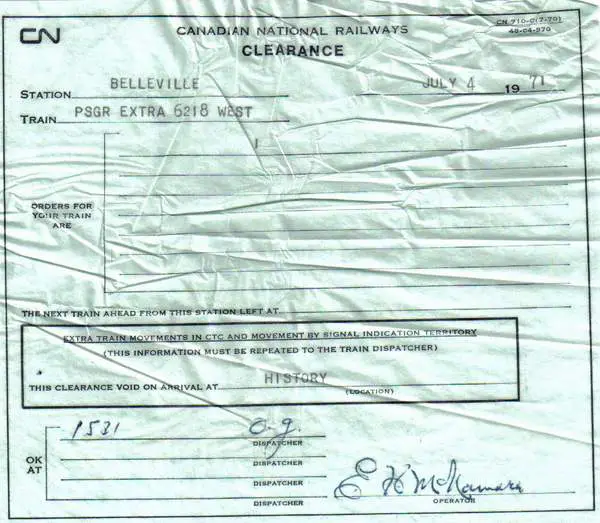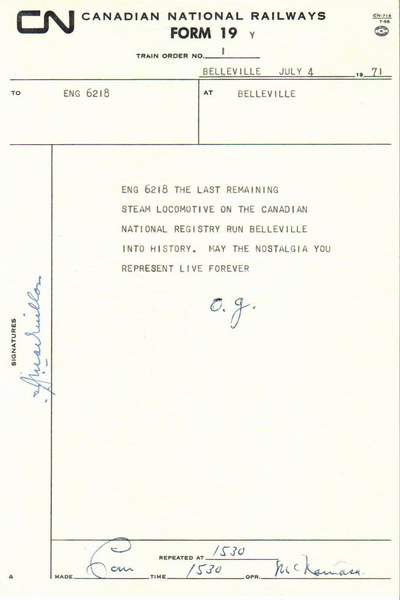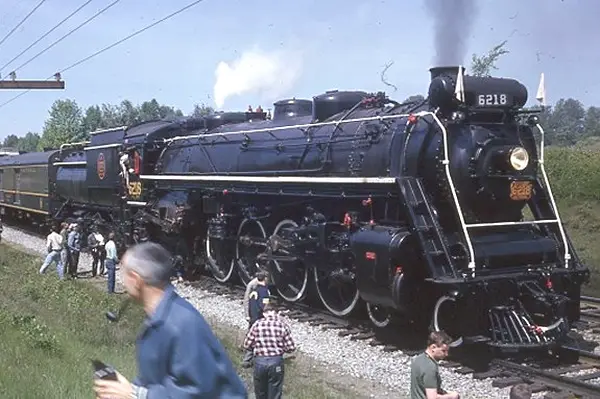 The photos above and below were supplied by Kara Schuster (http://andoncewewere.blogspot.com/).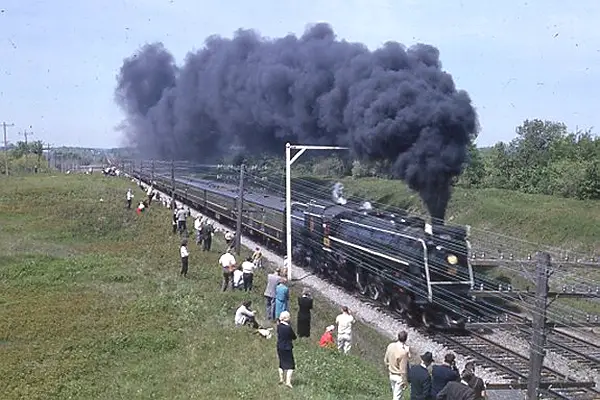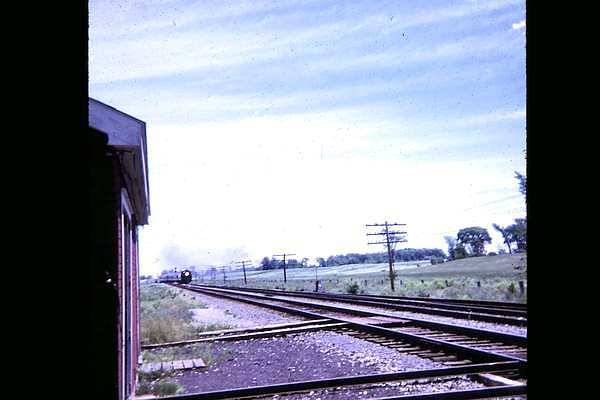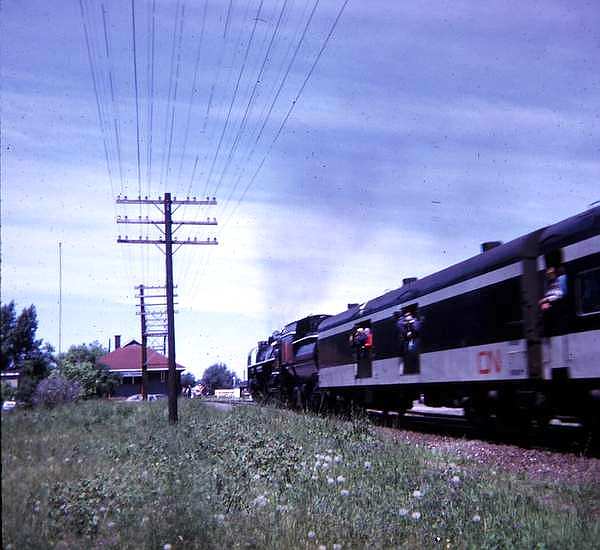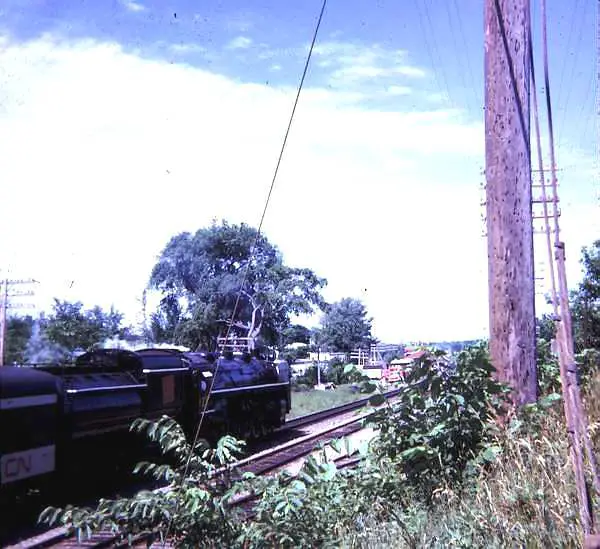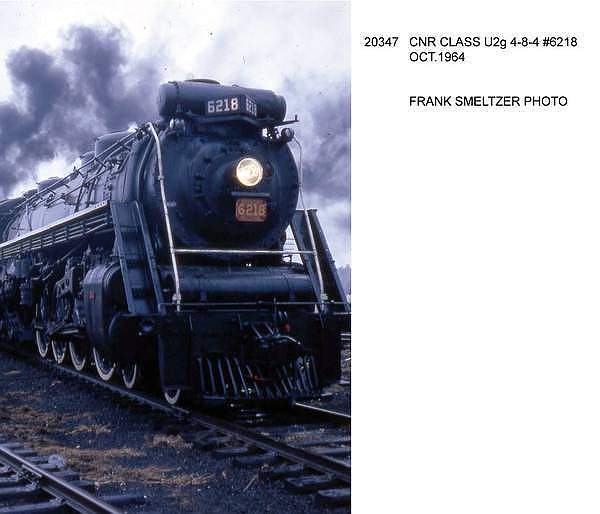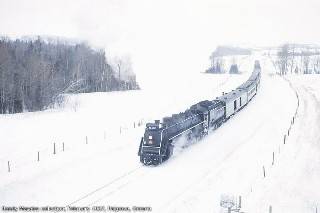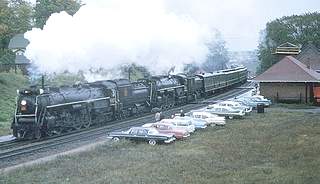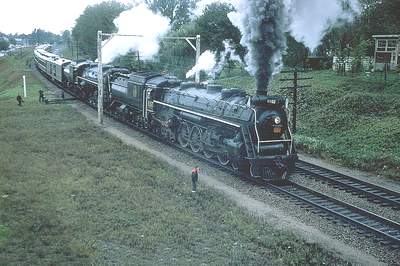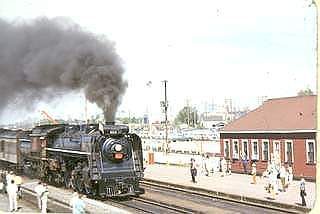 The picture above was submitted by Art Smith and was taken by his brother David Ray Smith of Trenton Ontario Canada. David had the following to say about it. "This photo was the last (nearly) run of 6218 through Belleville. The Business cars were parked in front of the Station and a ceremony was held giving out the last orders for a steam Locomotive on the CNR. (6060 was not on the books or plans at this time). 6218 then backed eastward through the Belleville yard and then made the ceremonial this last runpass westward through the station on its way to Toronto. However after 6060 came on line 6218 made one more last run
double heading to the museum in Fort Erie for display"
Back to CNR Steam Engines